PUBG Mobile to Collaborate with Jujutsu Kaisen, Officially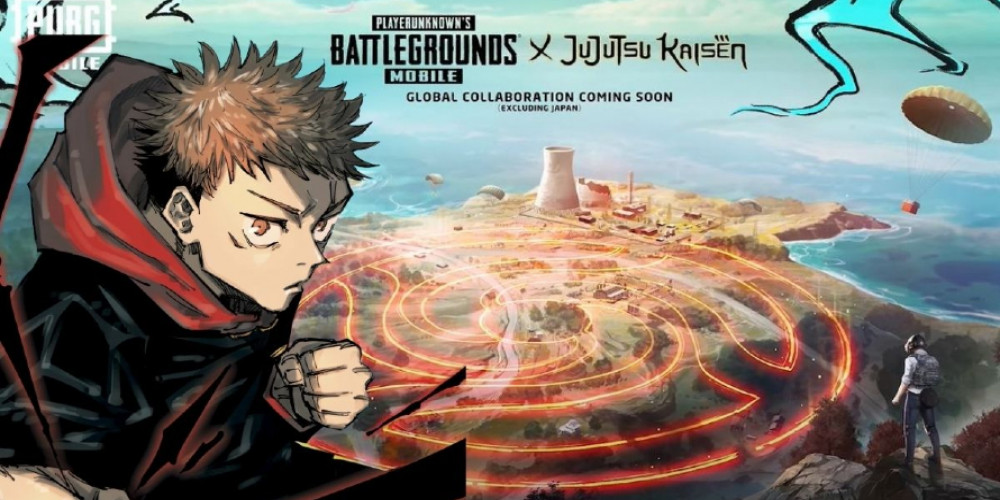 It looks like the biggest Battle Royale players make collaborations with other franchises a big part of the game. PUBG Mobile is less known for this than Fortnite, but it also features many collaborations with big names. This time it's announcing its collaboration with Jujutsu Kaisen, an iconic manga and anime series.
The famous Japanese franchise started with the eponymous manga series in 2018. Later here came anime series and movies that form an interconnected universe. There is no official game based on manga or anime, though a mobile game named Phantom Parade has been announced. But you don't have to wait for its release to play as Yuji Itadori or other characters, as they are likely to appear in PUBG Mobile.
Interestingly, the collaboration is announced as "global, excluding Japan". The reason for this may be simple: in Japan, some other game already has a contract that prevents Jujutsu Kaisen from appearing in other games. And hardly it is the Phantom Parade which is not yet ready for even beta testing. It may be some other collaboration, exclusive for the Japanese market.
The upcoming collaboration was confirmed in the Team up challenge video published on the PUBG Mobile Indonesia YouTube channel. Little did it tell about the details, except for eagerness to see it. Neither the date nor other details were revealed.
Other stellar appearances in PUBG Mobile included characters from Godzilla vs. Kong, motorcycles by Yamaha, beverages by Mountain Dew (not the whiskey it's famous for), and musicians like BLACKPINK, Weird Genius, and Rich Brian. There are also guest appearances from other games (like Metro Exodus). Given both the game's and the manga's massive popularity in Asia, this collaboration seems more than logical, and fans from all over the world are already waiting to see it.