The Sims 4 Update to Improve Industrial Loft Kit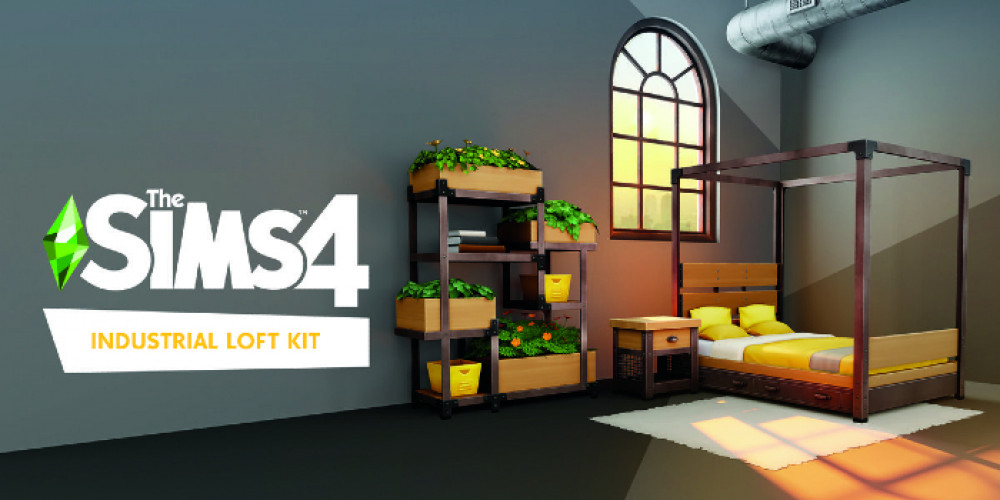 The November update of Sims 4 solves the issue with the Industrial Loft Kit. From now on, when you're choosing furniture for your sims, you look not only at the price. Beds should give the characters enough energy. Now they can also give Stress Relief and Discomfort Relief. Only beds with a higher price can offer this. The Industrial Loft Kit cost 1200 Simoleons, but it didn't have such options as Stress and Discomfort Relief. Also, the Energy reward was only 1 point. For such small opportunities, a price this high wasn't reasonable.
The bed is named ''I Took a Welding Class Once' Double Bed', and players can find it in Build mode after they set up the August update. When it first appeared in Sims 4, users reported its defects. It only had 1 Energy reward and nothing else. At the beginning of November, developers launched an update that solved this problem. The kit is still available in several patterns, and it costs 925 Simoleons. The Energy reward increased to 4, and there is also Stress Relief and Discomfort Relief with the 1 point rating.
The Industrial Loft Kit has a nice double bed that most players like. Thanks to the update, your sims can benefit from it now too. They can sleep well, and you don't need to pay so much. Recently, Sims 4 offered several updates. It's not the end because the Incheon Kit was announced. With it, not only is the furniture market increasing, but the clothes choice is also becoming wider. This kit will have Korean-style clothes for the autumn season.
By the way, the Industrial Loft Kit will have another update in November. Some users reported that an oversized window wasn't in the Kit. It will appear at the end of the month for everyone. You can share this news with your friends on Facebook, Twitter, or Instagram while waiting for another update at the end of November.