10 Exciting Grand Theft Auto V Mods to Play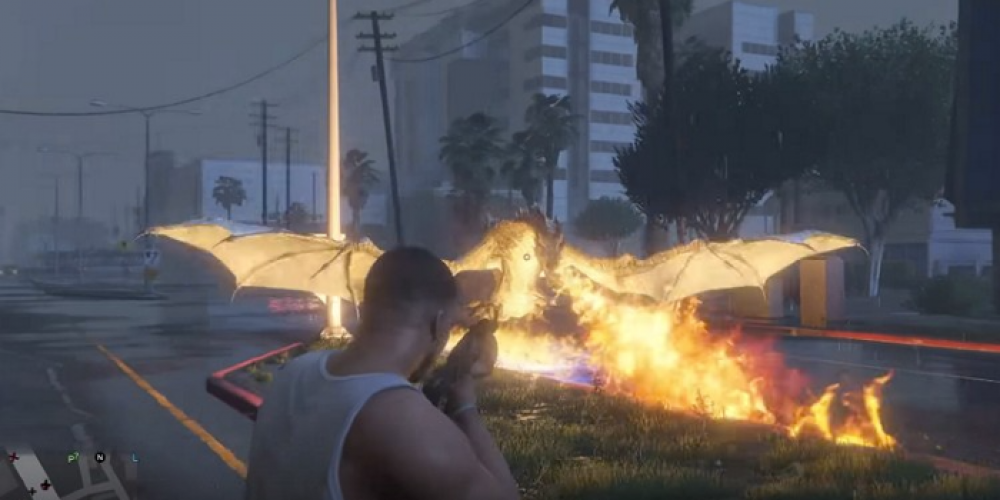 Since the release of Grand Theft Auto 5, there continues to appear more and more mods for players to explore. At the moment, there are thousands of them, but not all of them live up to the expectations. In this article, you will find 10 of the best mods in the game.
Open All Interiors by NewTheft
If you have always wanted to see more interesting locations in the game, this Open All Interiors mod is a fun one to explore. It unlocks 45 areas that cannot be normally accessed in the game. Players can enter such spaces only in GTA Online, but it's possible with this mod created by NewTheft. Some of the locations include the Hospital, Cluckin' Bell Factory, and more.
Real Life Graphics by Edahy
As for Real Life Graphics, this mod takes the visual aspect of the game to the next level with its interesting effects. The creator of this mod, Edahy, focused on enhancing weather effects and textures in the game by improving colors, shading, and lighting. Thanks to such improvements, Los Santos looks truly amazing.
Ped Riot/Chaos Mode by Trumple
The most exciting part about this mod is the fact that you don't even have to think about the police, as it has been completely removed from the game. When you enter the world of Ped Riot/Chaos Mode, everyone you will run into will be armed and quite dangerous. The mod offers a truly chaotic experience, but you can decide when you had enough by simply pressing a button on or off.
Vehicles Jetpack by XMOD
Another fun mod to mention is Vehicles Jetpack. As the name suggests, you would be able to get to the desired location a lot quicker with the help of special vehicles that have jetpacks added to them. It feels like something from your childhood or straight from the Back to the Future movies, so you shouldn't miss out on it.
Incredible Hulk Script by JulioNB
If you have always wanted to feel powerful, this mod is your opportunity. By embodying the Incredible Hulk, you can cause some serious destruction in the city. You can fight the police, catch helicopters in the air, throw cars, jump huge distances, and much more. The sky is your limit and you can definitely have a lot of fun being this character.
Trucking Missions by Guadmaz
If you get tired of crazy and reckless mods, you can choose a more peaceful experience with Trucking Missions created by Guadmaz. In this mod, you will spend a lot of time on the open road. You will be able to earn some cash in an office headquarters located to the west of Sandy Shores. The mod allows you to escape the intense energy of the city and spend more quiet time.
Nice Fly by chileno
This is yet another mod that allows you to live out your childhood dreams. You can fly in this game by having a parachute on your back. What is interesting is that you don't even need to jump from the sky and open it. All you have to do is put it on and you will be able to fly as high as you want from the ground.
Simple Passenger Mod by Rooft0p
If you want to travel around without having to worry about your job, Simple Passenger Mod is just what you need. You can get into different vehicles and go to any random location you want. You can place waypoints on the map to have an idea of where you are going, but you can also have no particular destination in mind at all.
Gang Wars by PlasticTangerine
In Gang Wars, the atmosphere is intense as different rival groups attack others the moment they see them. If the police get into the conflicts between gangs, there will inevitably be merciless shootouts. If you want to get some adrenaline-filled action, this mod is the one.
Crime and Police Rebalance Enhancement by BobJaneTMart
In this particular mod, the focus is on how the police act to catch you. Their behavior in this scenario is quite realistic, as they collect evidence in a way they would in real life. The police will become interested in you only when you commit a crime and one of the civilians sees you. The process of evading your pursuers is definitely more credible in this mod.
Have you tried any of these mods in the game? Please, tell us if you like any of them in the comments below!