A Crossover from Masters of the Universe Appeared in Fall Guys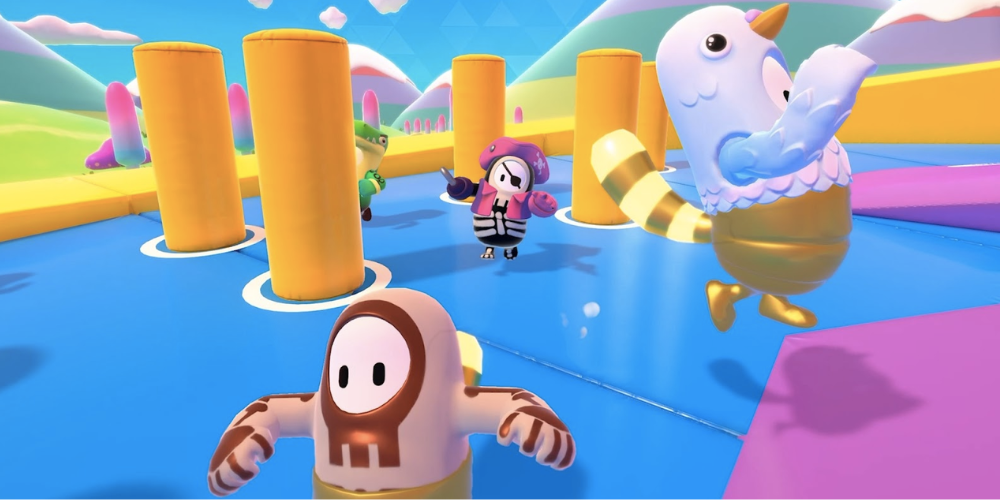 Fall Guys is a popular game in which 60 players compete round after round to determine the most skillful of them all. Only a few years have passed since the release, and during this time many successful projects have taken place in Fall Guys. The latest was a crossover with Masters of the Universe, which brought new character costumes to the game, including the famous Skeletor, He-Man, Orko, Teela, and Battle Cat bows. Also, a special event called The Power of Beanskull started this weekend, which will allow you to get outfits from the latest collection and many other prizes.
This is a truly bright period in the game, especially since such projects have become a common event for the Fall Guys not so long ago. However, due to the popularity of the game, the appearance of 5 beautiful costumes in the theme of characters from Masters of the Universe is only one of a number of successful themed events. The Power of Beanskull will be a good help for players who like to get rare rewards, including "Prince of Eternia" Wearable, "Alpha and Omega" Pattern, "I have the Power!" and "The Power of Grayskull" phrases for the player's nameplate, and 200 Kudos.
All of the above costumes and rewards will be available until November 7th. After this period, they cannot be won or purchased. However, all already earned rewards will forever remain on a personal account. And although Mediatonic has already given players the opportunity to purchase rewards from some of the past events, it is better not to hope for this, but to break into The Power of Beanskull now.
Did you like the Masters of the Universe awards? Do you combine different costumes to dress up your character in Fall Guys? Please share your thoughts below.