10 Most Awaited Games of 2022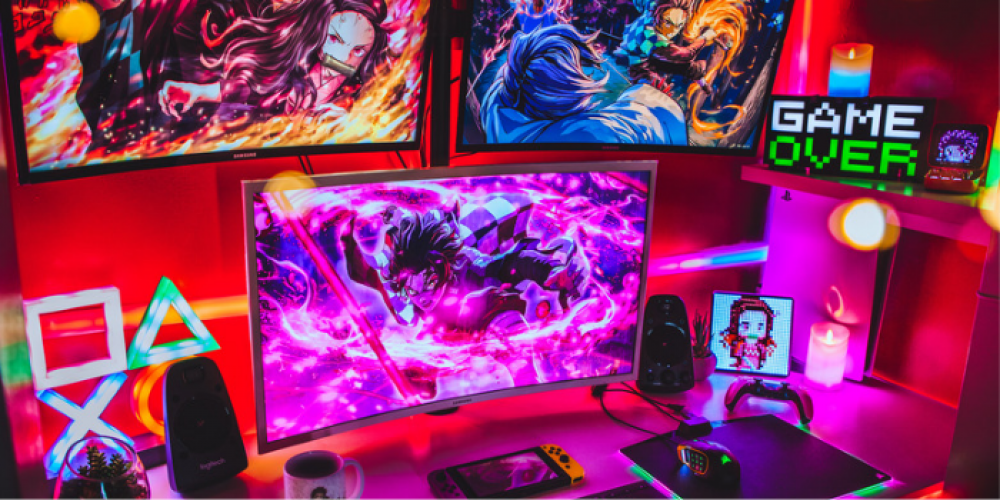 Congrats! You made it to 2022! It was challenging, we understand. But many of us found refuge in 2021's best titles that helped us deal with another 12 months of highs and lows. While last year was filled with multiple pandemic-caused delays, we took comfort in the gaming adventures that managed to roll out and overflow us with pure joy.
And, considering the breathtaking and cinematic trailers for the upcoming premiers, the year ahead will be very important for the gaming scene. So many awaited games are set to release in 2022 that, even if half of the triple-A releases will slip into 2023, it'll still be a fabulous year gaming-wise. Keep reading to find the countdown of our most awaited games of 2022!
1. Pokemon Legends: Arceus
After being stably stuck to a single concept, Pokemon is about to stir up your gaming experience. Arceus will be an open-world role-playing game adventure with a vast environment, upgraded battle mechanics, as well as some familiar and brand new Pokemon personas. The anticipated title is set to hit Nintendo Switch on January 28.
2. Sifu
Visually stunning and dynamically fluid, Sifu is a martial arts action game that will highlight the art of kung fu and bring a unique spin on combat gameplay. After dying, your character returns as an older version of themselves, a one-of-a-kind analogy for the baggage and experience we gain as we grow older. Sifu rolls out on February 8 for PC, PS4, and PS5.
3. Elden Ring
Transformed from a myth into a highly anticipated action-adventure title, Elden Ring is set in a medieval world where giant dragons, deadly warriors, and half-gods rule. This ambitious open-world take on the Dark Souls concept will be released on February 25.
4. Tiny Tina's Wonderlands
Whether you adore her or can't stand her, Tina from Borderlands will have her own full-fledged spinoff game. The title will flaunt the already-familiar Borderlands-ish loot and open-world co-op action, as well as the unique chance of swinging swords and casting some magic spells. The release is planned for March 25.
5. Forspoken
You'll play as a young female from NYC who has been taken to a barren fantasy land where she must make the most of magic to traverse it, save it, and find her way back home. The title rolls out on May 24.
6. Starfield
In this epic RPG, you'll get a ship, explore the space, and have fun along the way. The anticipated title is about hope, humanity, and looking for answers to the world's most unanswered questions. Starfield will be released on November 11.
7. Kirby and the Forgotten Land
Kirby, the super cute puffball, embarks on an adventure in a deserted civilization. While enjoying the 3D platforming gameplay, you'll make the most of Kirby's ability to absorb opponents and steal their powers. The super fun title will launch this spring.
8. Avatar: Frontiers of Pandora
Truth be told, Avatar projects hardly ever roll out in a timely manner. But if the Avatar sequel is released this year, chances are we'll get to put Frontiers of Pandora through its paces in 2022. The first-person action-adventure game is expected to release sometime this year.
9. Gotham Knights
Batman is no longer with us. So, it's up to the rest of the Bat family to keep an eye on the streets of Gotham. As of today, the exact release date of the game is unclear. But according to the leaks, the action-adventure title will be rolled out early this year.
10. Suicide Squad: Kill The Justice League
Ready to take on the role of Harley Quinn, Deadshot, King Shark, and other familiar antihero characters? This year, you'll enjoy this wonderful opportunity. In this open-world action game, you'll battle the Justice League members who are brainwashed by Brainiac.
To Wrap Up: The Best Is Yet to Come
The selection we've provided above is far from exhaustive. For more updates and delicious food for thought, you're welcome to add our website to your favorites — and come back from time to time. Have anything to add on the topic? Let it all out in the comments below. What's your most anticipated video game? We'll be delighted to find out!