The Funniest Photo Apps for iOS (2022)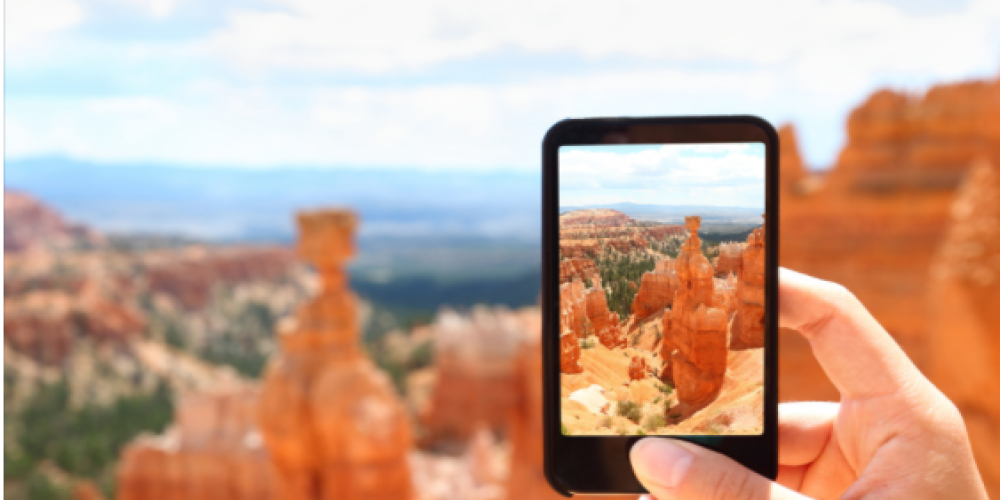 Long before the digital era, people adored Sproftacchels – photo stand-ins where they could pose as astronauts, ancient heroes, fantasy characters, or period scenes. Now, we have smartphones with cameras and AI instead, but the wish to make funny unusual pictures is still with us. So, let's review the best apps for making funny photos of 2022.
ToonMe (iOS/Android)
With ToonMe, you can make your photo look… artificial. Not only cartoonish, as the name suggests, but there are also cinematic filters, hand-drawn ones, looking like comic books, and even trending today. Say, you can now make an avatar in support of Ukraine, with the Ukrainian flag in the background. Great that it works both in live mode and with already taken photos from your library: it gives more creative freedom to you.
It may take longer to process a photo with the free version of the app. While it applies the effect, you can enjoy long ads. The premium subscription is not that expensive, though, and you can enjoy three days for free. If you're here to make a limited set of avatars, three days will be enough.
YouCam Fun (iOS/Android)
In a large app family by Perfect Mobile Corp., YouCam Fun is the photo-modifying app that specializes in funny versions of you. Wild hairs, glasses, big lips, birthday cakes, or caricature styles are in abundance here. Even Liberace would have found these masks bizarre.
If you have even a little experience with Snapchat, you will find the interface of YouCam Fun much alike. Catch your face in the selfie camera and browse through filters and effects until you find yours.
Mug Life (iOS/Android)
What would 2Pac say about it? Picture me trollin'? Mug Life is the app that makes funny animations out of your photos as well as in real-time. Select a photo, and then choose the animation from the carousel below it. And then see how the face changes, mirroring the animation. In Performance mode, you can do the same in live mode, with your camera.
The app is really rich in effects, and, in addition, it even has its own social network! You will, though, rather publish it on Instagram or TikTok. The app allows for exporting the results as videos, GIF animations, or as still photos, though would you really use this force for stills?
Funny Face (iOS)
Exactly what it says on the tin. This app does not transform the proportions of your face, but it lets you apply various filters and stickers. Add texts or flowers, glasses, caps and hats, horns, dog ears, and even entire dogs! The process is similar to creating a story on Instagram, with some inevitable flavor of Snapchat.
The Funny Face filters, though, are numerous and high-quality. There is a free version, which is, naturally, ad-supported. You can even use these stickers on iMessage; logical for an app that's only available for iOS!
Ugly Face (Android)
Despite the name, this app generates faces as funny as the previous one. But this app is much less PC. What about having your face replaced by that of an ape? Or having a maniac face that's always up for a kill? Or suddenly become old and lined? This app has no mercy on you, its humor is rude and brutal. But if you try this app and like it, you won't exchange it for any other. It has its own ways. It's only available on Android, so you have another reason to say that Android is the cooler option.
Face the Apps!
So, while we have these fantastic replacements for photo stand-ins, how do you like to use them? Maybe you know some other great apps that we haven't mentioned? Drop some names in the comments if you please. Or tell us some stories about these pictures. We'd enjoy and appreciate them!